Pastor J-P's Office Hours - This Week
Monday- 10 am to 3 pm
Tues., Wednesday, Thurs., Friday - out of the office



Volunteers Needed
Please sign the list on the bulletin board outside Karen's office if you would be willing to put garbage out by the road on Thursday and bring cans in on Friday. The months of June through December are available. Thank you!



Mission Basket News
The missions baskets for April and May will go towards offsetting the cost of this summer's youth and adult mission trip to Union Beach, NJ. The group will be partnering with national youth missions organization Youthworks and a local church to help with continued cleanup efforts from Hurricane Sandy. The trip is June 22-26 and there is still one spot available. See Scott Miller if you are interested in joining!
Pastor J-P Farewell Luncheon
Before Pastor J-P moves on to a new assignment in Michigan, we have scheduled a farewell luncheon for him after our worship service on Sunday, June 1st.
If you are interested in helping with the planning
or have any suggestions,
please see or contact Sue Youtz, Jill or Ron Imdorf.
A meeting will be held on Sunday, April 27th @ 5 PM (before our Ad Council Meeting) to plan the luncheon.




Ad Council Meeting
Our next meeting will be held Sunday, April 27th at 6:30 pm.
All are invited and encouraged to attend.
10th Annual Moonlight Walk/Run & Family Festival
To Benefit Children's Advocacy Center
When: Sunday, April 27th 2 - 8 pm
Family festival from 2-5:30 pm.
Run starts at 5:30 pm.
Location: Nay Aug Park (400 Arthur Ave.in Scranton)
Entry Fees: 5k walk/5 and 10k run
$20 pre-registration (prior to April 15th)
After April 15th, registration will be $25.
Children under 12 free with one paid adult.
Please contact Teri Taft (teri.taft@bankofamerica.com or 570687-3010) for further details or to volunteer to help at the event.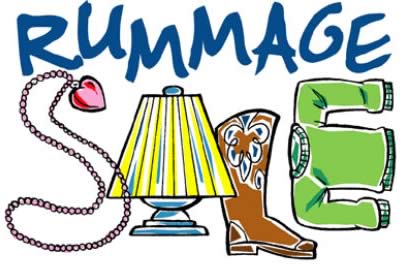 Watch for Rummage Sale Updates !
Posters are available for you to take...
see Marilyn or Sandy... Or click on Ron's email address...

rj.imdorf@gmail.com

for a poster you can print on your home printer.
Countryside Community Church Annual
Rummage Sale / Bake Sale / Flower Sale
Saturday, May 3rd from 9 AM - 2 PM...
Our annual event will feature "Grandma's Attic" with antiques and collectibles. New this year: A Flower Tent with Hanging Baskets and bedding flowers.
Lunch will be available. Bag Sale at 1 PM.
Donations of household goods, small appliances, antiques, vintage items, collectibles, and baked goods are needed.
Scranton/Wilkes-Barre District VIM
(Volunteers in Missions) Team

A team of volunteers is being formed to help those who have suffered physical, financial or natural disasters. Additional members are needed. At first, they will be using their own personal tools. It is the team's intention to eventually purchase or have tools donated and possibly obtain a tool trailer.
The first mission area will be the town of Shamokin, Pa from Sunday, May 4th - Saturday, May 11th. This area was hit by Hurricane Sandy last year and is still in need of recovery. Details are listed on a flyer in the lobby.
Anyone interested is encouraged to contact Ron Lucas at ronkar1976@comcast.net (place 'VIM team' in subject line) or call his cell at 570-406-8409.

SIXTH ANNUAL DUTCH AUCTION
Our sixth annual Dutch Auction will be held on Friday, May 16th @ 6:00 p.m. Please set the date aside for a fun filled evening for young and old alike. Our ministry makes fleece shawls (with goodies in the pockets) for people who are going through chemotherapy or radiation, nursing home patients or any of our friends or neighbors who need to know we care about them. We will start with a pot luck dinner at six and then move right into auction. If you are able, please bring a gift or two to be auctioned off that night.They could be something valuable, practical or a gag gift. Gifts may be wrapped or unwrapped. Whether you can bring a gift or a covered dish or not, please come and enjoy the fun. We will have "celebrity" auctioneers, great food, many laughs and good fellowship! Our door prizes this year are three $100.00 cash prizes and everyone that attends gets one ticket. One additional ticket will be given for each purchase made. The proceeds from this one event are usually enough to fund our Warm Hugs Outreach ministry for the full year. We have given away over 1350 shawls, but more importantly, have touched the lives of that many people within our community and beyond. Thanks to everyone who has supported this endeavor during the past year. Enjoy the night with family, friends, and neighbors - everyone is invited! Any questions—please contact Donna @ 570-955-9381 or @

urban01@epix.net

.



Warm Hugs
Warm Hug shawls are located in the meeting room which is on the left of the sactuary. If you know anyone who could use the comfort of knowing that you and Countryside care about them, please take one for them. They are for all of the congregation to distribute, so there is never a need to ask.
The next meeting date to make the "hugs" will be Tuesday, May 20th @ 9:00 a.m. No experience is necessary.
Come and enjoy the fellowship.
We are in need of lip balm, tissues, pocket crosses and small hand sanitizers for this project.
If you would like to donate them, please see Donna Urbaniak.




Service / Missions


Will be meeting on Wednesday, May 21st at the Church @ 6:30pm. All are welcome.




Ministry Support Committee




Will meet immediately after Church on May 25th in the meeting room re the Church Cook Book. All are welcome.





Dalton Food Pantry
The Dalton Food Pantry gives free food to those in need. Countryside Community church supports this mission and collects an average of 10 boxes of food items each month. A special thanks to Emmett Dingee who delivers the items collected to the food pantry. Green canvas bags are available for your use. They are located to the right of the Church office. If you forget to take on, just use a store plastic or paper bag. Some suggested items are: Spam, canned tuna, hash, chili, juices, evaporated milk, pancake mix, pancake syrup, cereal (low sugar), peanut butter, jelly, laundry detergent, dish detergent, canned fruits and canned vegetables. All canned and dry goods are accepted. Please remember to support this cause!
Mailing List Addresses

If you would like to be added to our mailing list OR if you are on the list but have moved in the past 4 months, please contact the office at
countrysidechurch@yahoo.com
or 587-3206 to give
us your information. Thank you!
MaineSaver GiveBack Program
If you are a MaineSource shopper, please stop in the church office to join the GiveBack Program. Once you join, MaineSource will issue a Fundraising Card to you and they will give the church 5% of what you spend there when you use your Fundraising Card!
The Heritage Team would like your suggestions for what you would like to see included in the time capsule that was made for the church. If you have a suggestion, please email Sue Schaffer

schaffer_sue74@yahoo.com

or place the suggestion in the offering plate.

Countryside Community Church is a member of the newly formed Susquehanna Conference of The United Methodist Church and was established on July 1, 2008 from the merger of four local churches near Clarks Summit, PA.
---
To develop hearts for God in a spirit-filled community and to spread God's love and grace throughout the world.
---

My purpose is that they may be encouraged in heart and united in love, so that they may have the full riches of complete understanding, in order that they may know the mystery of God, namely Christ, in whom are hidden all the treasures of wisdom and knowledge.
~ Colossians 2:2-3


Come Grow With Us!